Genoptic has developed its proprietary Solar Energy Capture System, which integrates Solar Harvesting, Housing, Inverter, Converter & Energy Storage System (Battery) – ALL IN ONE.
Total Retail Cost Per Watt: 25% less than competitors
Total Surface Area: ≈20% less than standard solar solutions
Total System Efficiency: Greater than 93% from harvest to load
Watt Output Per Panel: 100 watts
Energy Storage Per Panel: 150 watt hours
*Comparisons Based on 3 bedroom 8 kilowatt usage
COMPARISON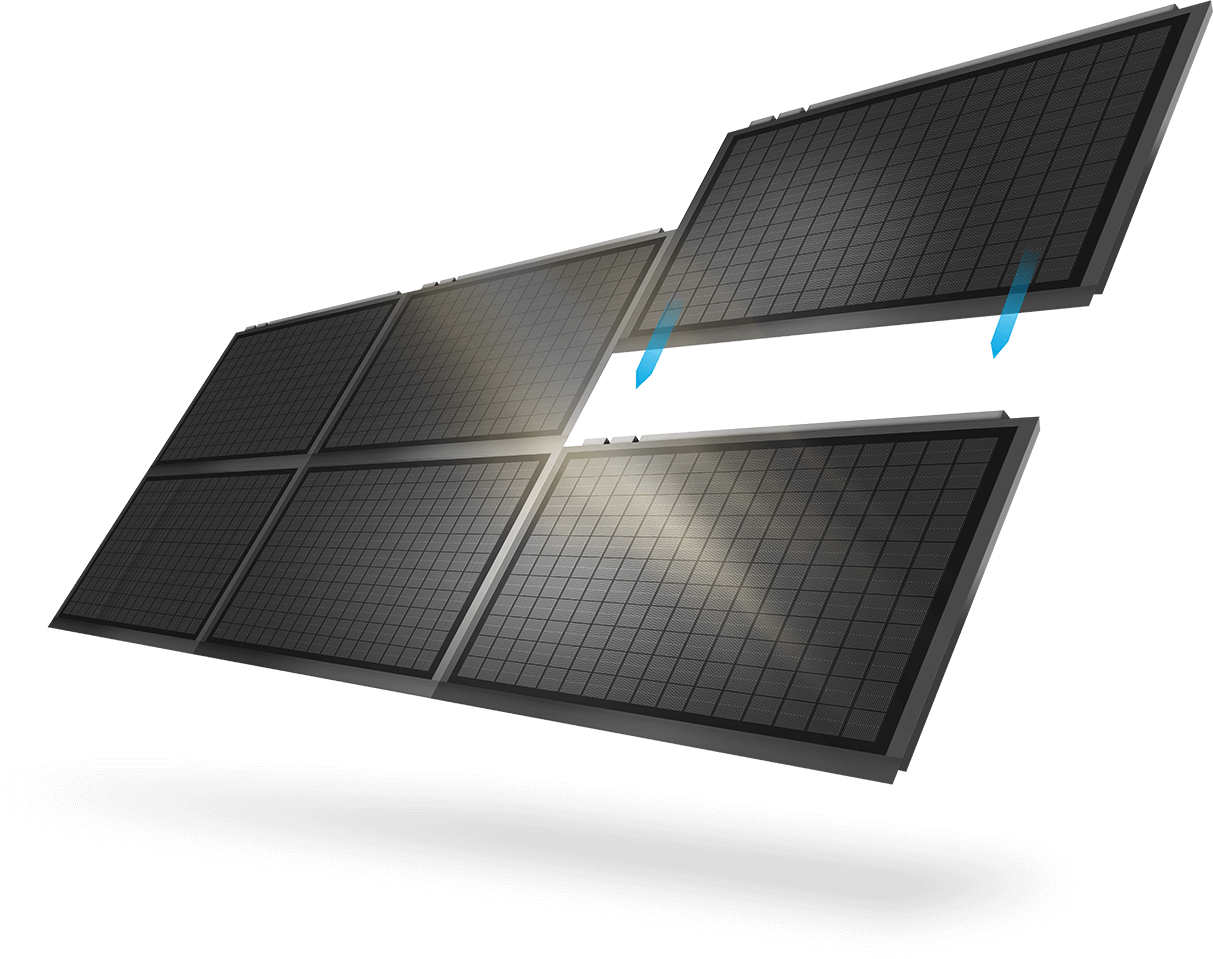 Thin and Light-Weight Solar Panel: Less than 1″ thickness; Approximately 15 lbs. per panel
Automatic Detection: Detects off grid and direct grid power connections
Easy Installation: Simple Plug and Play
Easy to Use: Mobile app to control and monitor your SolarGen Smart Panel™
Battery: 4-8 optional battery hours of Solar Hour usage per panel
Wattage: 200 watts total (solar plus energy storage) output per panel
Harvesting Wattage: 100 watts per panel
Cost Effective: Lower total cost per watt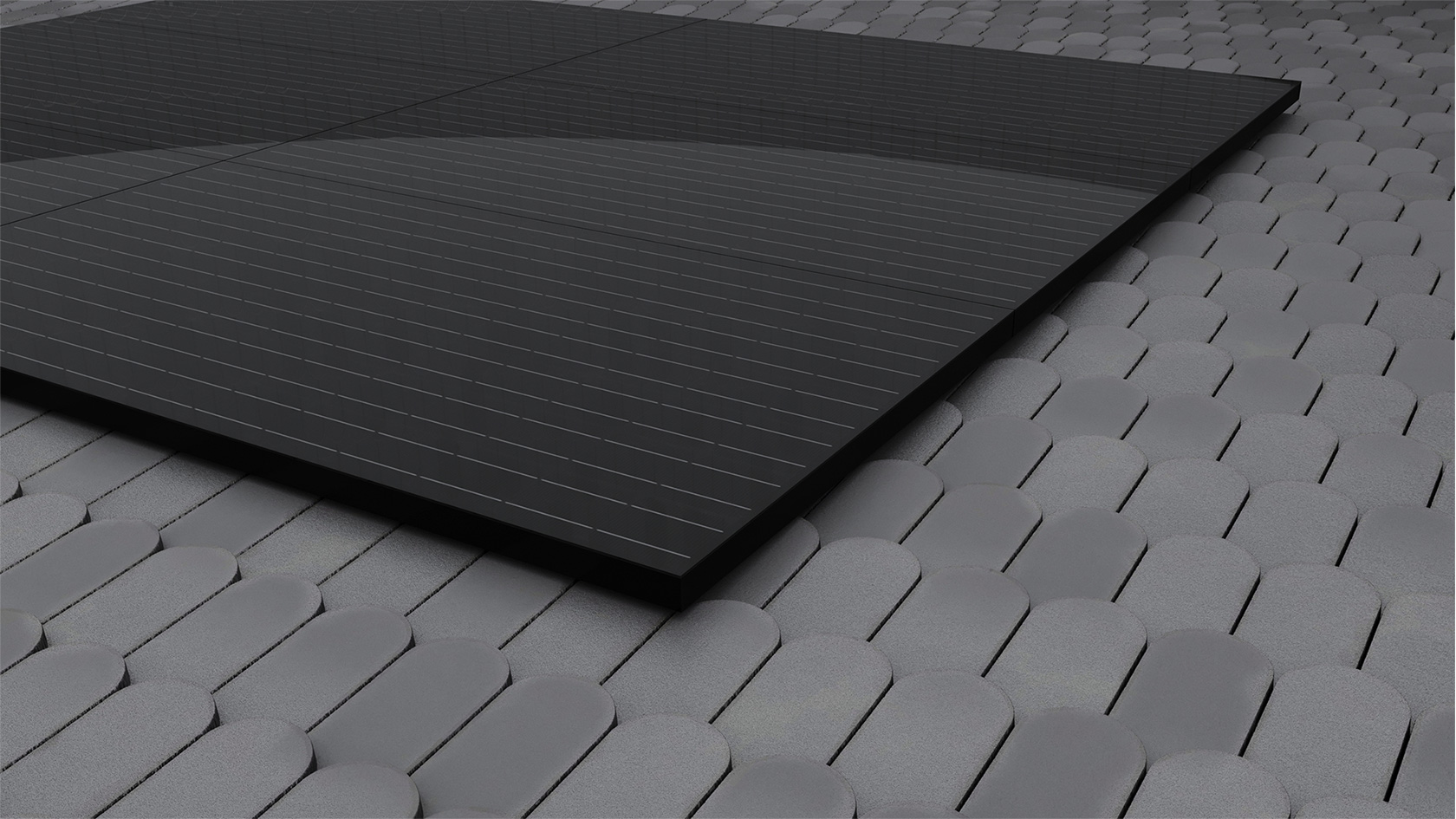 Low Profile. Easy Assembly.
Genoptic's SolarTech™ advanced technologies, will soon revolutionize the solar energy industry.
TECH SPECS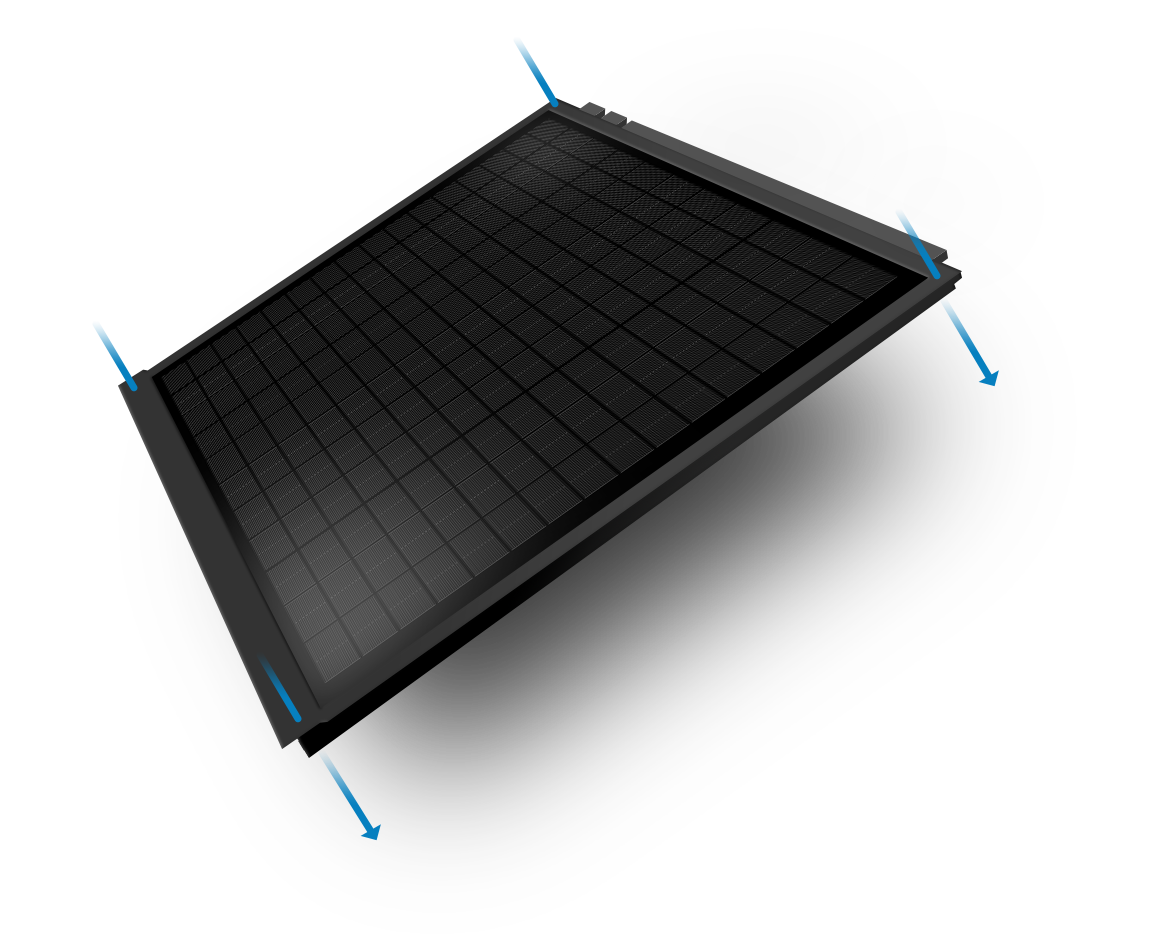 ≈20% less than standard solar solutions
Smart Technology: Patented digital integrated control system
Wide Range of Operation: Hybrid Operating system to automatically detect and connect to Grid or Island mode
Component/Cost Reduction: Fully integrated, eliminating external components and costly installation
Autonomous Operation: Can operate autonomously without communication links
Flexible Design: Ability to use a wide range of solar panels and storage systems
System Efficiency:  Greater than 93% from harvest to load
Reliability: 25 Year Manufacture Limited Warranty. Load tracking and load voltage regulation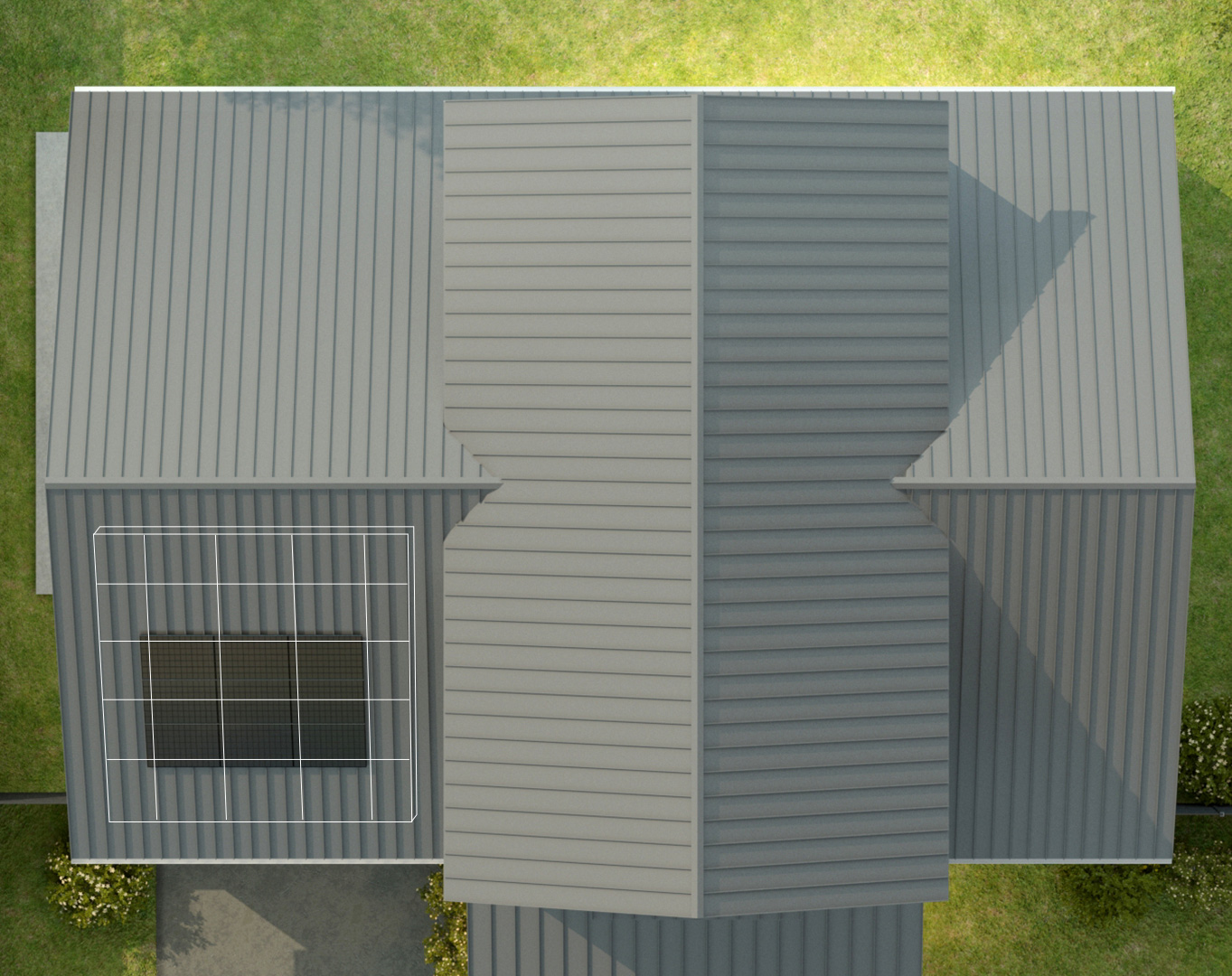 All-black panels and proprietary hardware keep the array close to your roof — no bulky racks, no large gaps.