ILLUMINATING POSSIBILTIES
Bringing Bright Solutions For Solar Power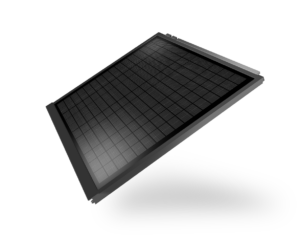 Genoptic SolarTech Inc. is a newly formed wholly owned subsidiary of Genoptic LED Inc., of Calgary, which was founded in 2017 to collaborate with the University of Calgary, Queens University and Harvard to research and develop new Nano-optoelectronic technologies to solve conventional technology limitations, within the LED and Solar Display Industry. Genoptic has since established itself as an advanced R & D firm specializing in the development of its disruptive Nano-optoelectronic technologies, which significantly enhance performance, reliability, and energy efficiency for a wide array of products, solutions for various industries, globally.
Power Conversion: Nano Integrated Circuitry Technologies
Photonics: Nano Display Technologies
Optics: Nano Meta Surface Technologies
Solar Energy
Digital Smart Displays
Biomedical Technology
LED Lighting – Commercial and Industrial
Agricultural Indoor Lighting
The Internet Of Things (IoT)
LEADING SCIENCE TEAM & NANO-OPTOELECTRONICS FACILITY
Proprietary Technologies: Focused on nano-optoelectronics
Patent Portfolio: Currently 16 Patent Families and 51 Filed Patents
Facilities: 36,000 sq. ft. of R & D, Lab, and mfg. space
Developed Prototypes: Commercial launches, in 2021
Experienced Management Team: Decades of industry knowledge
Government Support: Federally and Provincially funded by the Governments of Canada and Alberta
Future Market Opportunity: > US $11 Trillion in multiple industries (Medical, Lighting, Display, IC, Solar, AI, IoT)
Strong Scientific Team: Highly Qualified Science Team (16 PhD's, 3 Post Doctorates, 6 Scientists)
Sam is Genoptic's visionary. He has founded and operated three successful LED businesses, and brings over 18 years of experience developing efficient lighting solutions.
Sam brings his industry knowledge, his experience in product development, manufacturing and distribution, and his financial support to Genoptic.
Director of Optics Department
Dr. Hamid Pahlevani is the director of Optics department at Genoptic where he is bridging the gap between optics and electronics by integrating cutting-edge nano-optic devices into smart illumination and sensing products.
Dr. Hamid Pahlevani is an engineer-physicist with over 20 years experiences in Optics. He is affiliated with Harvard University where he conducts research on novel optical technologies for illumination and biomedical applications. His work has resulted in multiple patents and publications in most prestigious journals in Optics
Managing Director of Global Operations
Dennis brings decades of global executive management experience with a focus on bringing novel disruptive technologies to a variety of industries, such as Healthcare and Industrial Power.
Dennis spearheads corporate partnerships, such as developing and managing National Accounts, Distributors, R & D Collaborations, Joint Ventures, and licensing opportunities, within the US.
Frank is a partner of Gowling WLG, practicing in the areas of corporate finance, mergers and acquisitions, securities law, corporate commercial law, and energy law.
Frank's clients often praise his exceptional problem-solving skills, his ability to find pragmatic and creative solutions to legal issues, and the boundless energy and enthusiasm with which he approaches his legal work.